First Slice Ander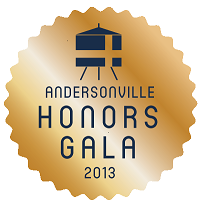 sonville has won the Best New Business in Andersonville award from the  Andersonville Honors Gala!
What an honor to win, and also to be nominated for the Welcome Addition Award AND the Good Neighbor Award!
It's a double-whammy day as First Slice is listed in the April 18th release of the Chicago Reader's Food Issue as one of the top places to get your pie fix! For more info on food obsessions, visit their blog.

Thanks so much for your support!